Community: Osiecka Ekipa Graczy™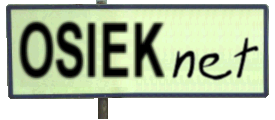 : 15 : 22310
News
Call of Duty Modern Warfare 3 - zwiastun
Modern Warfare 3 na sklepowych półkach pojawi się już 8 listopada, wtedy też miejsce będzie miała światowa premiera tejże gry. Dziś dotarła do nas informacja o kolejny zwiastunie mającym skłonić Was do zakupy najnowszego dzieła Bobby Koticka. Filmik z pewnością dużej...
Posted by PIWO TO MOJE PALIWO!!!
June 23, 2012 - 07:00 AM
View Post
no1gaming z nową dywizją Call of Duty 4 na po
Po tym jak zakończona została współpraca pomiędzy formacją no1gaming a drużyną Call of Duty 4 kierowaną przez Pawła "rAsti" Dańczaka w/w gaming pozostawała bez reprezentantów na tejże scenie. Sytuacja ta zmieniła się w ubiegłą środę kiedy nawiązana została współprac z chłopakami...
Posted by PIWO TO MOJE PALIWO!!!
June 23, 2012 - 06:59 AM
View Post
More
Screenshots and Videos